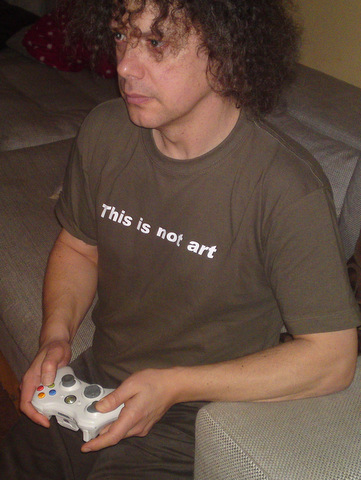 366 t-shirts with 366 slogans
The sweatiest blog on the web
For the 366 days of 2012, Neil Phillips wore a different t-shirt with different words 'cut and pasted' from personal and observed conversations.
Each new t-shirt appeared on this website at midnight, and was simultaneously shared with the world via Twitter & Facebook.
Latest
John Swogger, from Inside Out Art Group, has reviewed the 'Audience with 366 T-shirts' event which took place at The Ironworks, Oswestry on January 11th 2013. See review here.
366 videos and promos are now up on our YouTube page.